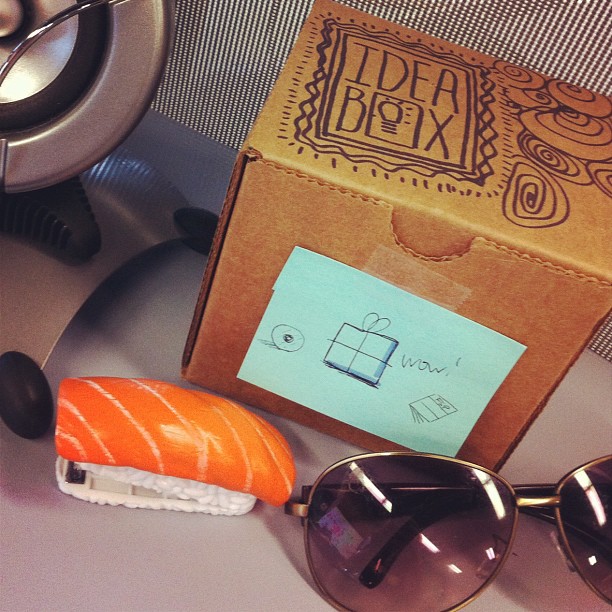 During the research phase of the project anybody gets "brilliant" design solution ideas. They are loud and distracting. Even though I am aware how useless they are, I still often fear to lose an idea. So, I hold on to it and soon it occupies my head with no space for a better solution.
Idea box is great tool I found to relief me of the intrusive idea burden. It helps your ideas flow freely through your head during the research phase. Simply sketch down a solution in every possible detail you envisioned, name it and put it inside the Idea Box. Now, you can enjoy the free head space for new and better ideas.
Funny thing is, that by ideation you may not even consider those first solutions interesting. Yet, you can discover that only when your head is not occupied on the first place.